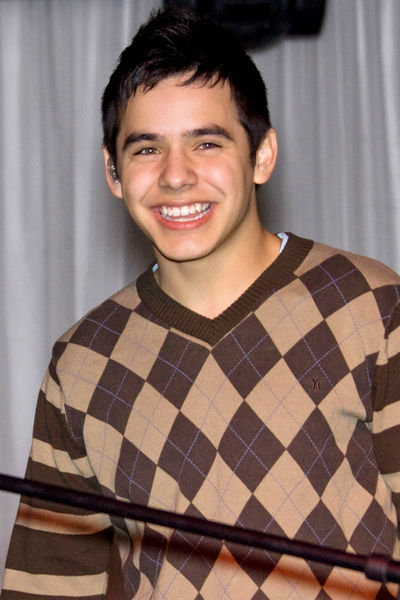 David Archuleta is going to fly to Hawaii this weekend to make a live performance, singing "Star-Spangled Banner" during 2009 NFL Pro Bowl. Announcing the news was the runner up of "American Idol" season seven himself.
Concerning the show to be held on Sunday, February 8, David noted his excitement as it will be his first time to come and perform in Hawaii. He wrote on his MySpace, "I'll be going to Hawaii too to sing the National Anthem at the Pro Bowl, and it'll be my first time in Hawaii! Woot woot! That means more sunshine."
In addition to confirming the Pro Bowl performance, David also managed to talk about Jennifer Hudson's appearance at Super Bowl in Tampa, Florida on February 1. He stated to have listened to her performance through cell phone because church commitment prevented him to see her on TV.
"I wasn't able to watch it because I was speaking at a church fireside at the last minute around that same time period," David shared. "However, on my way to the fireside I called my friend to listen to Jennifer Hudson sing the National Anthem over the phone lol. It was so good! Jennifer has pipes! I watched it on YouTube later."