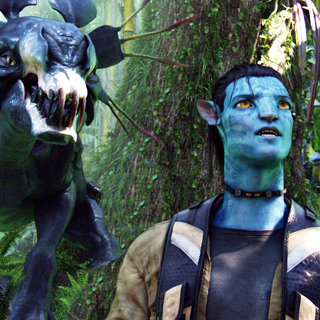 In an effort to promote "Avatar" which is going to be re-released on August 27, 20th Century Fox has debuted a TV spot for the "Special Edition" version. The snippet mostly sees scenes from the December 18, 2009 release but still includes few never-before-seen footage such as the one when Jake Sully in his Avatar body plays a toy hanging on the ceiling.
"Avatar" which is directed by James Cameron will be brought to U.S. cinemas again later this year with additional eight minutes of never before seen scenes. This "Special Edition" version of the action sci-fi will hit Digital 3D and IMAX 3D theaters.
To Read More Click Here.