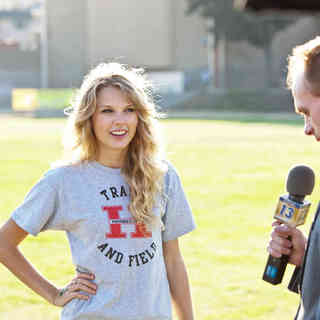 Taylor Swift may not the best actor in "Valentine's Day" but New Line Cinema allegedly still wants her for the follow-up. The singer/actress is reported to appear in "New Year's Eve" which will serve as a spin-off to the 2009 star-studded film though director Garry Marshall previously said he will not maintain the original cast except Hector Elizondo.
"They were throwing her name out there a while back," says a source, who "is directly involved" with the upcoming project, to E! Online. About Swift's character, the source dishes, "They were thinking about having Taylor Swift be in college at NYU."
But Swift will probably not reunite with his on-screen lover, Taylor Lautner, as the source adds, "I don't think Taylor Lautner would come back.." The source further notes that Swift's involvement has not been set in stone, stating "They only mentioned Taylor Swift, and she's not even in right now."
To Read More Click Here.