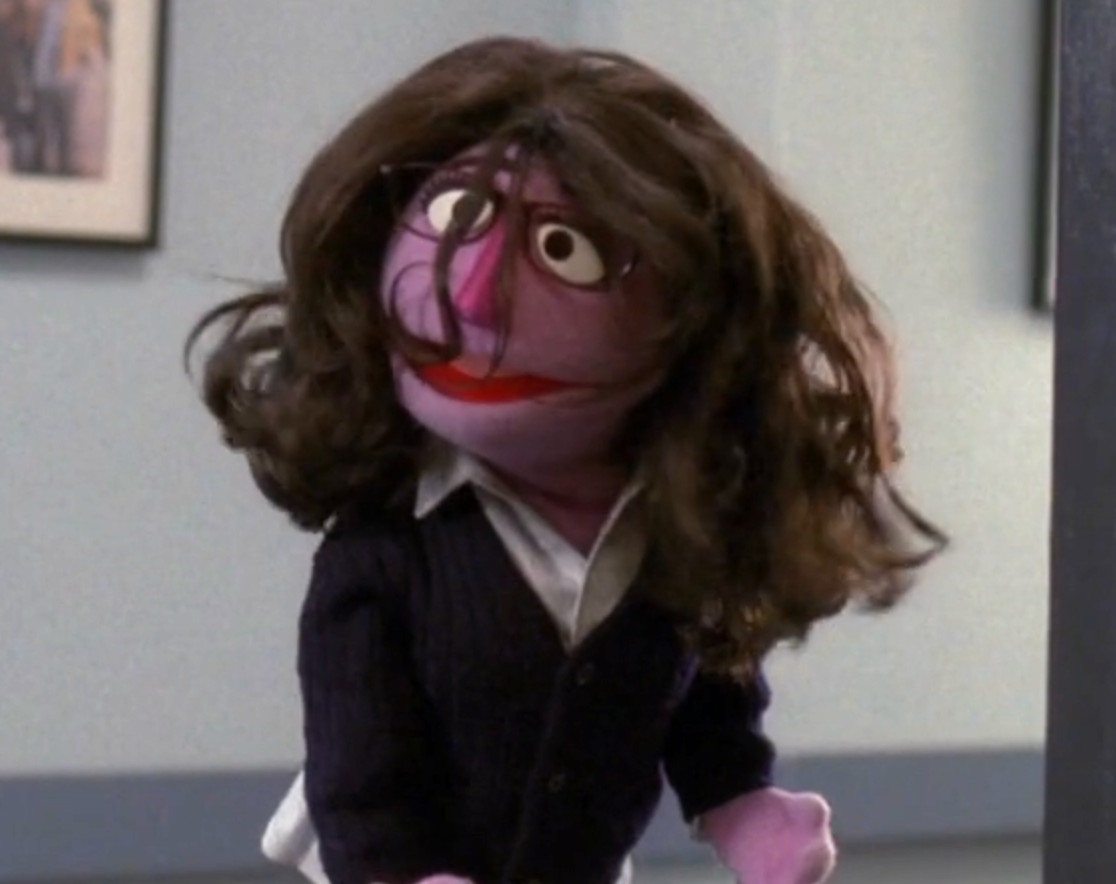 Last night's 30 Rock was so bizarrely pleasing that I think I will have to leave it on the DVR indefinitely.
I think my favorite gag was Kenneth seeing the world with his muppet-colored glasses, though of course anything involving Tracy in space was priceless. One complaint: I think that the use of Dennis (the ex boyfriend, as played by Dean Winters) has become played out. How about you?
"Apollo, Apollo" was so chalk full of hilarious lines that I thought it would be fun to choose our favorite one. Here's a sampling (thanks TVSquad):
"Oh, right, sorry, my mail has been piling up and I keep forgetting to buy toilet paper." - Liz
"What is that supposed to mean?" - Jack
"What thing with the belt? Don't hang up, I have a lot of belted objects!" - Liz, to Jack, who told her not to wear the thing with the belt
"If you have a spaceship and you're looking for a hilarious astronaut with an irregular heartbeat and $30 million, I am prepared to leave as soon as tomorrow. I wrote that yesterday." - Tracy
"Your contract expressly prohibits dangerous activities, like extreme sports or riding the subway on St. Patrick's Day." - Jack, to Tracy
"The closest I came to vomiting tonight is when I saw Ann Coulter's shoulder blades." - Jack
"Lizzing is a combination of laughing and whizzing." - Liz
"When I was a kid growing up in the projects, I would look up into the stars and dream of going into space, escaping the slums, and killing an Ewok!" - Tracy
"I'm aware of it. I have a Google news alert for the phrase 'Tracy Jordan ridiculous disaster." - Jack
"With the help of WedMD, I was recently self-diagnosed as a sex addict." - Dennis
"My support group? It's lousy with nymphos." - Dennis
"What those people were doing to the Superdome..." - Dennis, about Hurricane Katrina
"Oh guys, come on, I eat in there!" - Liz, about Dennis and Jenna in her bed
"Good luck with your fake addiction and your inconveniently located vending machines." - Liz, to Dennis
"Go to Disneyland, ride in an airplane, kiss Peggy Fleming, live in a house with stairs, beat up a Russian, hit mom with a car." - Jack's list of things to do before he turned 50
"Go to Disneyland? Lemon, I've held Walt Disney's frozen head in my hands." - Jack
"That's awesome." - Liz
"Every time you move his head, his head moves!" - Kenneth, on his key chain
"What is this, Horseville? Because I'm surrounded by a bunch of naysayers. Word play!" - Tracy
"You were trying to be an actress then. Despite your neck." - Jenna, to Liz
"I'm Lizzing!" - Jack
Were one of these lines your favorite? Have a different one to suggest? Discuss!