Tonight on the last episode of Vampire Diaries before the show's winter hiatus, Tyler faces his big transition from teen to wolf! Also, be sure to check out ABC holiday specials like Shrek the Halls and Prep & Landing, and a holiday episode of The Office (sorry, no Outsourced this week)! See what else is new tonight: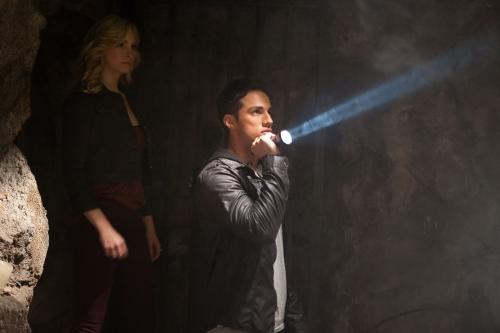 8/7c
Shrek The Halls on ABC -- special!
The Big Bang Theory on CBS
Vampire Diaries on The CW
Bones on FOX
Community on NBC

8:30/7:30c
Prep & Landing on ABC -- special!
$#*! My Dad Says on CBS
30 Rock on NBC

9/8c
Grey's Anatomy on ABC
CSI: Crime Scene Investigation on CBS
Nikita on The CW
Fringe on FOX
The Office on NBC -- one-hour special!

10/9c
Private Practice on ABC
The Mentalist on CBS
The Apprentice on NBC
The Real Housewives of Beverly Hills on Bravo
It's Always Sunny In Philadelphia on FX
Burn Notice on USA Network


What will you be watching?