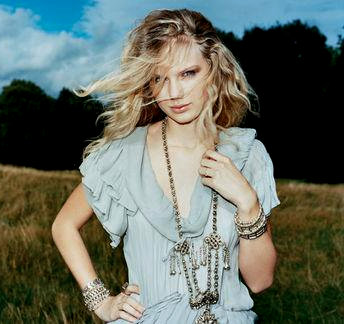 A music video supporting Taylor Swift's song "Crazier", which serves as "Hannah Montana: The Movie" soundtrack, has been debuted. It captures Taylor taking the stage in an intimate neighborhood party, delivering the track accompanied by a live band.
During Taylor's live performance at the small bash, Miley Cyrus' Miley Stewart and Lucas Till's Travis Brody are seen standing close to each other, dancing slowly to the beat of the country song. Several scenes from the upcoming film are also included.
Beside featuring Taylor Swift's track, "Hannah Montana: The Movie" soundtrack album also includes songs from Miley Cyrus, Rascal Flatts, Billy Ray Cyrus and Steve Rushton. The album has hit U.S. stores on March 24, while the movie will not come out in U.S. theaters until April 10.
Taylor Swift's "Crazier" music video from "Hannah Montana: The Movie" HERE.