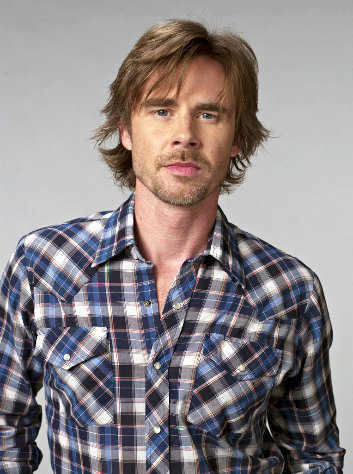 The second "Waiting Sucks" promo of "True Blood" has been released and it again uses "on location" footage. This time the stage is given to Sam who is asleep in his car before someone wakes him up with the tip of a gun.
Sam's family is explored in the third season which is premiering on June 13. He gets a younger brother Tommy Mickens who is portrayed by Marshall Allman. Meanwhile, Tony-nominated actress J. Smith-Cameron will play the recurring role as Melinda Mickens aka Sam's mother. Tommy is a dirty but good looking youngster who works at a Tire Depot in Arkansas while Melinda is described as "dirt-poor, hung-over and trashy-looking".
Creator Alan Ball also said that he would explore the relationship between Bill and Sam. He said the two men who competed for Sookie's love have an "erotic connection".
To Read More Click Here.