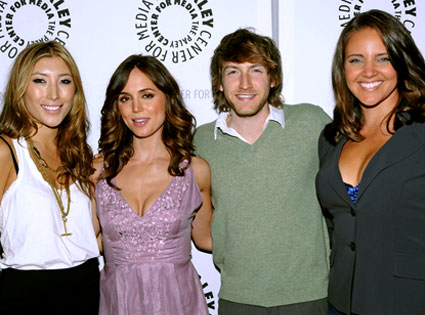 Still no new Dollhouse tonight (but tune into the return of Prison Break), but we know you guys eat up all the D-House news that's fit to print, so we know you'll enjoy this story from E!Online about the show's romantic relationships.
Scoop on Sierra and Victor, Sierra and Topher, Topher and Dr. Saunders and more:
Stars Spill on Dollhouse's Star-Crossed Relationships
So who is your favorite potential love pair on Dollhouse? Personally, I find Sierra and Victor completely adorable!