Spoilers Included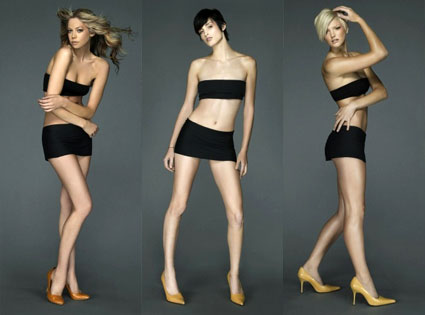 The finale of Cycle 11 of America's Next Top Model aired last evening and an 11th Top Model was chosen.
And...if you've ever watched The Colbert Report..."I CALLED IT!" (Imagine a flood of balloons released above my desk)
That's right, the girl who I predicted would take home the title after the airing of the very first episode of the season - McKey Sullivan - was crowned a winner.
Let's hope McKey likes that name...because don't forget that her name is actually Brittany; she was forced to change it the first episode due to the fact that there were 3 Brittanys who made the Top group.
All in all, the biggest surprise of this episode for me was not McKey's win, but Analeigh's failure to make the final 2. Even oddsmaking websites (that's right - there are sick people that bet on ANTM outcomes; actually...who I am kidding, I wish I had staked some money on McKey) had pegged Analeigh as this season's winner, so her not making the final 2 was definitely a surprise. Over the course of the cycle, Sam received a whole lot more criticism than Analeigh - mainly for not looking like a model in plain clothes - which I thought for sure would have done Samantha in.
When watching the final fashion show, I honestly wasn't blown away by either girl's performance, though McKey was admittedly better. Honestly, I was just holding my breath that none of the girls would face plant the ground when running up that ridiculous hill-runway on 4 inch heels. By the time we got to the photographs in judging, there was just no contest. The judges only showed a few photographs - conveniently leaving out all of the ones that had landed Sam in the bottom 2. McKey barely took a bad picture the entire cycle.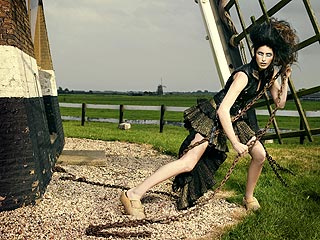 So...are we all satisfied with the winner? Was Analeigh robbed a slot in the finale? Will they ever do an ANTM cycle with men? Will Tyra's hair ever look normal? Will Tyra ever retire?
Share your thoughts about the cycle in comments.