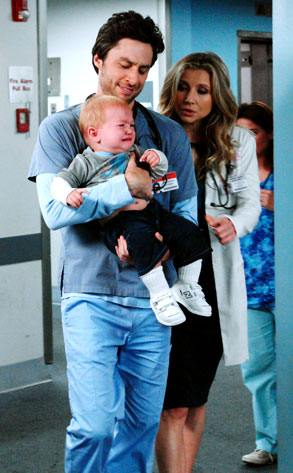 Scrubs is like the little show that just won't die. It's looking like, though last week's finale would have served as a perfect series finale, the show will indeed return for a 9th season.
Both Zach Braff and Sarah Chalke have signed contracts for 6 episodes apiece to help ease in the transition and set up the new storylines (and it's sounding like "Denise" is a frontrunner to be one of the new main characters).
Furthermore, though all attached to pilots, if Scrubs gets renewed, John C. McGinley, Donald Faison and Neil Flynn would all return as regulars.
According to The Hollywood Reporter, Judy Reyes has not been approached for a deal (but how could there be Turk with no Carla?!?!?!), but might instead return as a guest star.
What do you think? Is this a bad decision on ABC's part? Frankly, I had already said my goodbyes and don't know if I will find a need to return.