From People:
After seven seasons, CBS's hit sitcom Two and a Half Men will be down one man after the April 9 taping, sources tell PEOPLE. The reason? "Charlie's just done," says a set source. "And he's quietly telling his friends he's not coming back."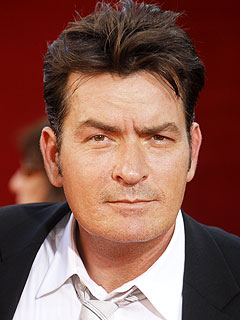 Although sources say the network hoped the star would sign a new contract for an eighth season, Sheen recently turned down the offer. "He wants to move on," says a friend of the actor, whose contract is fulfilled after he tapes this season's 22nd episode. "Leaving is 100 percent his idea."
Sheen rep Stan Rosenfield would only say: "Charlie's deal is only through this current season."
Sheen, who faces domestic violence charges stemming from a Christmas Day fight with wife Brooke Mueller, entered rehab on Feb. 24 as "a preventative measure" and has been returning to rehab after work each night.
A CBS spokesperson says the network doesn't comment on contract issues.