We saw her...lower leg...during the final seconds of last Sunday's True Blood - "New World in My View" and come this Sunday, the character of Queen Sophie-Ann (Evan Rachel Wood) will be making her full-fledged True Blood debut.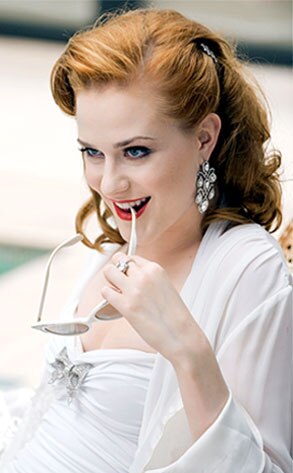 In an interview with E!Online, Wood reveals some juicy tidbits about the character's, er, sexuality - as well as how she managed to nab the coveted role on the series.
Read more: Is Evan Rachel Wood Playing a Lesbian Vampire?
Check out the Queen on this Sunday's all-new episode of True Blood, "Frenzy", at 9/8c on HBO. Watch a video preview of the episode here.