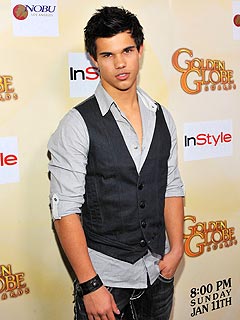 The rumor mill has been swirling that actor Taylor Lautner might be replaced in the next Twilight film, New Moon, because he doesn't look mature enough to pull off the role of Jacob Black.
Some names floating around have been actor Michael Copon (middle) as well as Ben Barnes (right) from The Chronicles of Narnia: Prince Caspian.
However, it appears as though Lautner is the undeniable fan favorite, and to help along his case, the actor has been attempting to gain some muscle mass. Lautner tells MTV that he has already gained 19 pounds and plans to put on 10 more if given the role.
So...who would you like to see fill the role in the new film? A bigger Lautner? Someone else?
The yet-to-be-filmed New Moon will be released on November 20, 2009.
Source: People