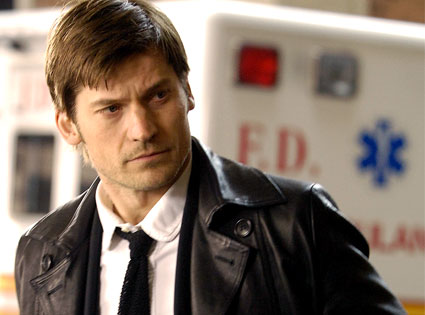 We've already been told that New Amsterdam is on the bubble, but sadly it is looking to be less and less likely of a lock for a second season with each passing day.
Today, TVGuide classified it as a 4 on a scale of 1 to 10 for chances of renewal (with a 10 being the most likely). Also, a FOX rep told the Hollywood Reporter that of its freshman shows, Terminator: The Sarah Connor Chronicles and Back to You are the ones most likely to be back.
I don't think that New Amsterdam is by any means a perfect show (the crime stories element especially is generally kind of lacking), but I definitely think there's a story to tell beyond 8 episodes.
A cancellation would certainly make me sad. How about you?
Also, make sure to check out this TV Guide list to get the status on all of your favorite shows on the bubble. I am happy to report that Eli Stone (the other bubble show to which I am most attached) is classified as a 7.