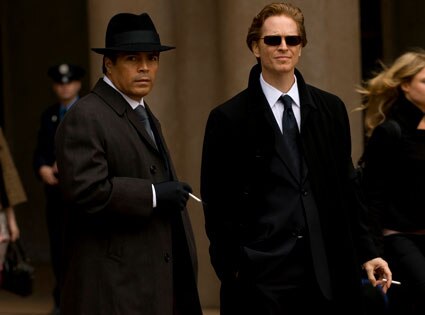 Great news for Battlestar Galactica fans!
SciFi has gone ahead and greenlit BSG prequel/spinoff Caprica. It was first thought that the already-produced 2 hour TV movie (probably going to air sometime after the BSG series finale) would serve as a barometer for interest in the show. Hence, if well-received, a full series would then be ordered.
However, it seems SciFi now has enough confidence in the show to give it a 20 episode order outright.
Only bad news? Beyond the 2-hour movie, don't expect to be seeing any Caprica until 2010!
Source: E!Online