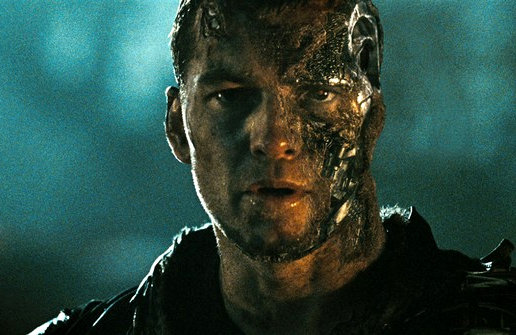 In addition to the three previously released TV spots of "Terminator Salvation", another 30-second television promo for the action film has been found. A rather fast-paced one, the spot is guided by John Connor's voiceover saying, "We've been fighting a long time, we are outnumbered by machines. ... This is John Connor. If you're listening to this, then you're the Resistance."
From the man who directed "Charlie's Angels" and "Charlie's Angels: Full Throttle" comes this post apocalyptic saga about the battle between human and killing machines. Written by Jonathan Nolan, John D. Brancato and Michael Ferris, it stars Christian Bale as John Connor and Sam Worthington as Marcus Wright. Moon Bloodgood, Common, Bryce Dallas Howard, Helena Bonham Carter and Anton Yelchin will also be seen among the cast ensemble.
The fourth installment of the "Terminator" franchise, "Terminator Salvation" centers on the time human survivors join John Connor and his resistance army in the battle against the Skynet's killing robots. Amidst the gruesome battle, Marcus Wright, a stranger whose past could not be justified, comes along and joins the army. While Connor is struggling to decide whether Wright has been sent from the future or rescued from the past, he and Wright uncover the terrible secret behind the possible annihilation of mankind. Warner Bros. will distribute this film in U.S. theaters on May 21.
To Watch The Spot Click Here.