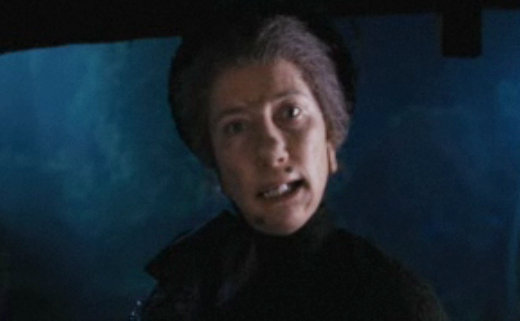 "Nanny McPhee and the Big Bang", the sequel to the 2005's "Nanny McPhee", has got its international trailer being made available for viewing pleasure. Found at Yahoo! Australia, the sneak peek offers glimpses at the first encounter between Nanny McPhee and the Greens' children. It also teases on the mischievous acts the kids do.
Set 100 years after the events of the first movie, the sequel sees Nanny McPhee jumps forward in time and steps her foot at the door of the Greens' family farm. Appearing when she's needed the most but wanted the least, the magical nanny comes to the aid of a harried young mother who is trying to run the family farm while her husband is away at war.
She soon discovers that the children are fighting a war of their own against two nasty, snobby cousins who have just moved in and refuse to leave. From flying motorcycles and statues that come to life to a tree-climbing piglet and a baby elephant that turns up in the oddest places, she uses her magic to teach them five new lessons.
"Nanny McPhee and the Big Bang" is adapted from Christianna Brand's Nurse Matilda books. Nanny McPhee's depicter Emma Thompson did the adaptation, while TV director Susanna White helmed. Maggie Gyllenhaal, Rhys Ifans and Maggie Smith are among the cast ensemble. It is yet to have an exact date for the U.S. release, but is aimed for 2010.