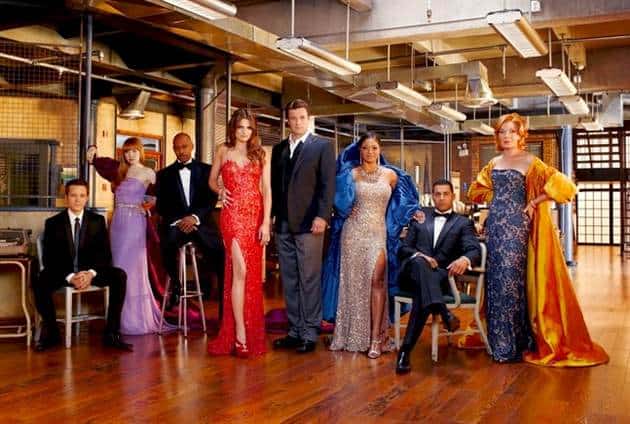 I don't know about you guys, but I'm counting the miliseconds until Castle returns for season 3. September 20th is just around the corner, but at the same time, it has never seemed so far away.
Last season ended in a very, very bittersweet note in which I was tempted to throw away my TV and curse those producers to hell and back. Sure, I kind of knew that they wouldn't get together immediately, but come on! Not even a kiss to lessen the punch in the gut? Not cool, man.
After what felt like eternity, Castle will finally be back in just a couple of weeks. While checking Twitter this afternoon, I came across this tweet from Seamus Dever, who plays Detective Ryan, and what do I find, but this awesome cast pic!