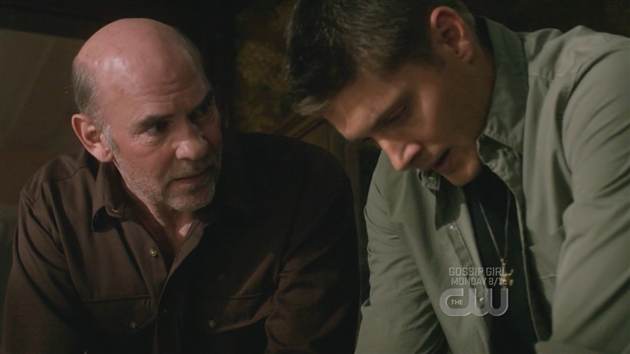 Every day I wait patiently for a new Supernatural promo for season 6, or even for new episode photos. We've got them for 90210 and The Vampire Diaries, but still none for Supernatural. It makes me sad. We have, however, posted some cool on-set photos (here and here) and now the CW has revealed a bit more information about the Campbell family in season 6.
By now, everyone's pretty aware that Mary Winchester's family, the Campbells, will be playing a role in season 6 of the show. We know Mitch Pileggi will be returning as the boys grandfather (though we don't know HOW, considering he's dead), and we've also heard rumors that we'll be seeing a character named Christian who is related to the boys (maybe a cousin?). The question is how we'll meet the Campbells. The CW has put out a longer description of season 6 and it looks like Sam will be the one to introduce his brother to their extended family:
To Read More Click Here.