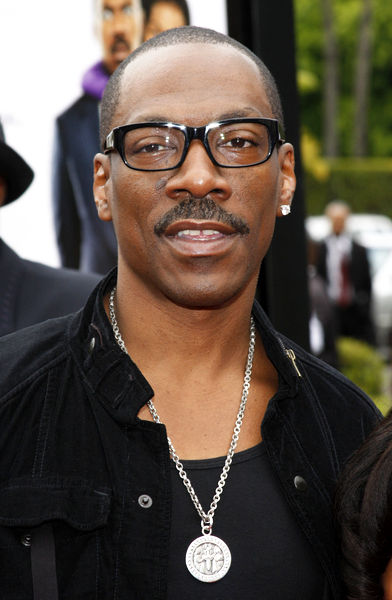 Eddie Murphy has personally confirmed the false report of him being signed up to play The Riddler in "Batman 3". The former "Saturday Night Live" cast member put off the possibility once and for all during his appearance on "The Tonight Show with Conan O'Brien" on Tuesday, June 9.
When asked by host Conan O'Brien about the rumor, the 48-year-old said, "I heard that rumor as well. I don't know anything. Whoever is really playing the Riddler is sitting home calling his agent, going: 'We gotta have this rumor stopped.'" Still, he added that he would love to be involved in the sequel to "The Dark Knight", saying "I would love to be in one of these Batman movies."
As for which character he has in mind, he mentioned Egghead. "Jim Carrey did the Riddler once and he did a wonderful job. They did the Riddler and they did the Penguin and they've done Mr. Freeze and they did the Joker. I could be Egghead," he stated before doing an impression of Vincent Price, the actor who played the character in the '60s TV series, "EGGcelent, EGGsquisite. They'll never crack this HARD BOILED case."
Back in December 2008, rumors were brewing that Eddie Murphy could be the new The Riddler for the next "Batman" movie. The Sun reported that director Christopher Nolan has signed the "Meet Dave" actor for the role, and quoted an insider as saying "Eddie's a fantastic addition. Everyone's excited to see what he does as the Riddler." However, Eddie's rep was quick to deny the report through Access Hollywood, insisting that the reports are "not true".