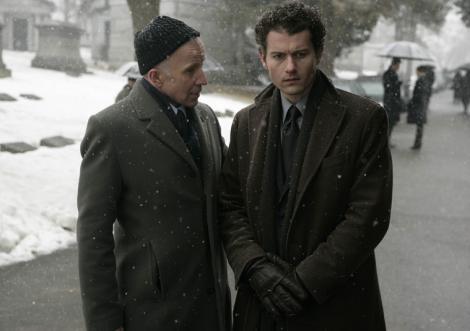 Airing on a network responsible for Mad Men and Breaking Bad, Rubicon is being hyped as the next great AMC drama.
It will officially premiere on August 1, but we've seen a sneak peek at the pilot episode and aren't ready to anoint it with must-watch status just yet - but the series is off to a fascinating start.
While conspiracy thrillers are making a comeback on the small screen (cases in point: the now-canceled FlashForward and the sure-to-be-awful The Event), Rubicon stands out... by not trying to stand out.
There are no flashy special effects, no tricks of the camera, no overly confusing developments or mysterious happenings that are clearly meant just to confuse the audience into tuning in for more information down the line.
Instead, the show grounds its story in its main character, played by James Badge Dale. His name is Will Travers, he works at a federal intelligence agency and he's immediately interesting for two reasons:
1. He's smart.
2. He's sad.
To Read More Click Here.