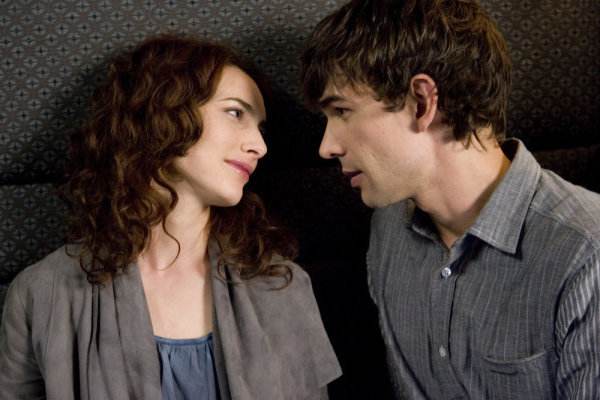 It's weird, I am actually excited to write about Covert Affairs today! Of course, that feeling suggests that there is also something wrong with the series, doesn't it?
Communication Breakdown is, by far, my favorite episode of the series so far. On one hand, I feel much better about the series moving forward because hey, at least know it has this kind of episode in it. However (and that's a major however), the primary reason for the enjoyment of last night's episode stemmed from who was in the middle of all the action. Instead of Perabo's Annie, Christopher Gorham's Auggie found himself out in the field, breaking rules and doing cool stuff. And not surprisingly, Gorham handles everything a typical episode of Covert Affairs would throw at a performer with relative ease, from the action to the more emotional moments.
Thus, conundrum. It's nice that I, and based on my Twitter feed, lots of other folks really, really liked this episode. But it's kind of bad that people were watching "Communication Breakdown" and wishing that it was the real pilot to the series, or even a backdoor pilot to a better series because we know that next week, it's more Annie and less Auggie. I'll be interested to see if USA gauges the response to this episode and lightly mentions it to the production staff before season two, because I think everyone watching would rather have more Gorham and Auggie than we're getting now (even though it is healthy dose each week).
To Read More Click Here.