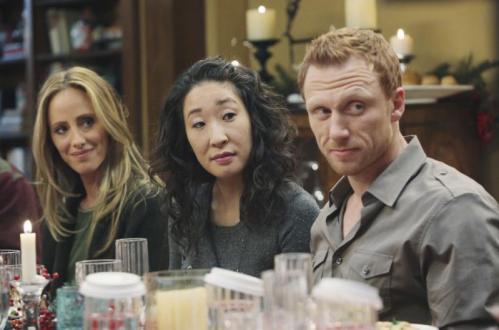 This season's love triangle between Owen, Cristina and Teddy on Grey's Anatomy has already been as passionate as it is complex. But is this just the beginning?
I think as the season draws to a close it's going to get pretty intense and more complicated then it already is, Kevin McKidd (Owen) told TV Guide Magazine.
''Also I think things come up with Owen beyond Christina and Teddy," he adds.
"More stuff comes up about his past that he has to deal with so that gets really interesting as well as complicates even more his situation with the two women.''
Interesting ... we'd love to hear your theories on that, readers.
To Read More Click Here.