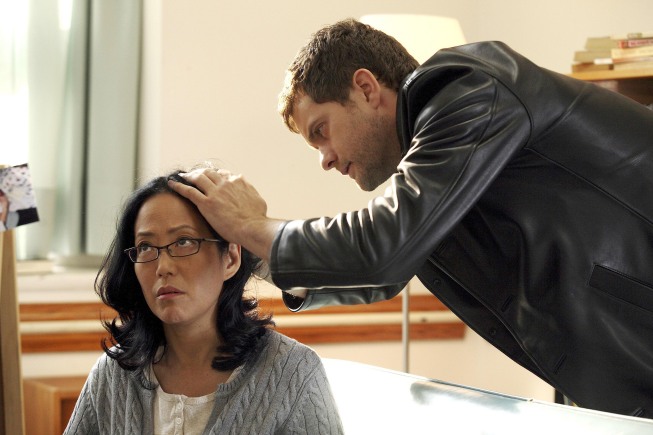 More Walterisms like the one above, as well as a few reveals and a nice cliff-hanger into the second part of this season, which picks up January 14. So far, every episode in this season of Fringe has psyched me up for what's to come, whether it's a seemingly stand-alone ep or something that carries us forward into the alternative universe. Things don't sound too good over there. In fact, it sounds a little apocalyptic. Now I'm curious to take a look myself.
Fun view of the inside of someone's brain, but I felt bad for Walter and the other folks with the scars. Imagine having someone remove or implant brain tissue into your head. So one of the reveals is that William Bell/Dr. Paris had taken the tissue of Walter's brain that stored the information about how to get to the other universe. But someone already knows that, right? Because Olivia was transported there (as far as we know) and others have apparently gone back and forth since then (or got fatally caught in the middle).
To Read More Click Here.