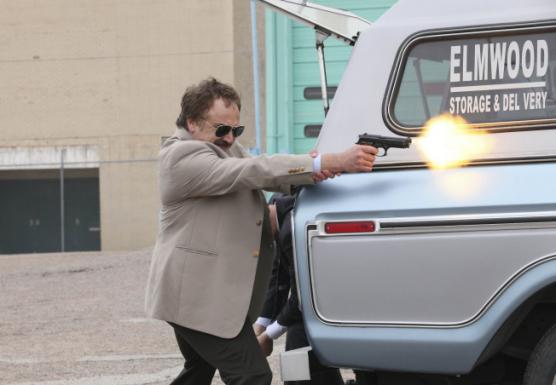 Ryan Adams should get down on his knees and give thanks to The Good Guys.
The multiple shout-outs to that singer and his concert were the most publicity Adams has received in ages. Unfortunately for Liz and Jack, they were also what stood out the most for me about this storyline on "The Dim Knight."
The show is not meant to be taken seriously and, therefore, I don't wish to harp too much on a series issue - but The Good Guys does a major disservice to its female characters. We know absolutely nothing about Liz outside of the fact that Jack wants to be with you. Heck, we've never even seen her in a scene outside of Jack!
This might be acceptable if she were a bit player, but she's appeared on every episode and Jack's pursuit of Liz is meant to give us insight into his character... but not hers, apparently, not the way she's been presented so far.
The same can be said for Lieutenant Ruiz, whose only job is to interact with Dan and Jack.
To Read More Click Here.