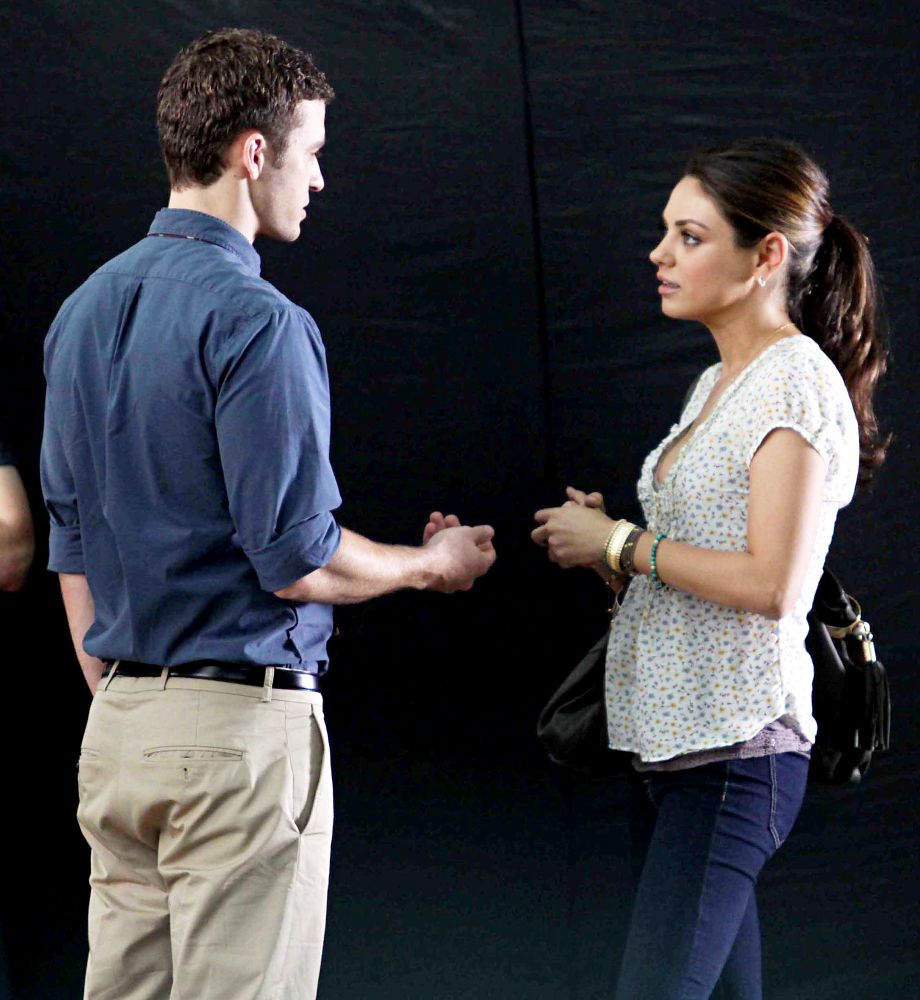 Mila Kunis has been spotted teaming up with Justin Timberlake for their upcoming movie "Friends with Benefits". On Tuesday, July 20, the two stars filmed their part where they have a conversation while strolling down the street of New York City, sharing a lot of laughs.
The film beauty who donned a white blouse matched with skinny jeans when sharing scene with Timberlake then changed her clothes to shoot another scene with Patricia Clarkson. During a particular moment, she was seen giving a hug to her female co-star.
"Friends with Benefits" see two friends in a purely physical relationship who begin to develop true romantic feelings for one another. Ivan Reitman directs this comedy in addition to serving as producer along with Jeffrey Clifford and Joe Medjuck.
Natalie Portman, Ashton Kutcher and Greta Gerwig are additionally among the cast ensemble for the film, which has a script written by Elizabeth Meriwether. Paramount Pictures plans to drop the comedy in theaters across the U.S. on January 21, 2011.