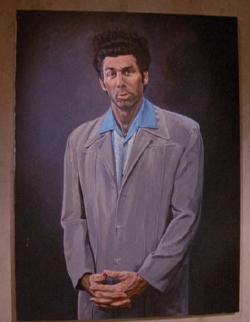 Season three of Seinfeld definitely had some of the moments we refer back to the most. Whether it was George concerned that "it" moved during a massage from a male, going to the bathroom in the parking garage, the invention of Vandelay Industries, or the theory of the second spitter, there was some memorable moments.
However, we have to think of season three, there will always be one image that comes to mind: "The Kramer." The infamous portrait of Kramer that made its way into pop culture and college dorm rooms everywhere.
To Read More Click Here.