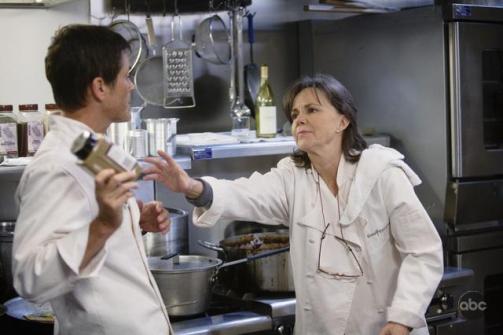 Last night's Brothers & Sisters wasn't among the show's best, but did contain some quality moments while setting the stage for bigger developments in coming weeks.
For better or worse, it was a departure from some of the heavier stories of recent episodes. This week was generally lighter, focusing on humor and family dynamics.
Follow this link for a full recap of the events of "The Pasadena Primary," then see if you agree with TV Fanatic's take on the episode after reading our review below ...
TELL, DON'T ASK: Kitty is running for Robert's open U.S. Senate seat. She hasn't yet told the family, though, and despite his advice, she allows them to "vote" on it.
Everyone votes yes, she should run. Except one. Who was the lone "no" vote? Robert and Kitty assume it's Nora, the devout liberal and somewhat overbearing mom.
She doesn't exactly deny it.
To Read More Click Here