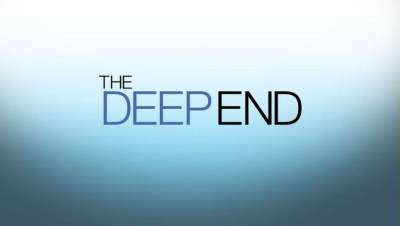 The Deep End was a day late from becoming the first new show of 2010 to be cancelled. Instead, that honor went to Fox's Past Life, which bit the proverbial bullet due to low ratings. A similar fate has afflicted ABC's attempt at Grey's Anatomy with lawyers.
The series began on January 21 with only 7 million viewers; not a strong debut by any stretch of the imagination. It didn't quite lose viewers as quickly as Past Life did, and only dropped a million with its second episode. By episode three, the series had dropped another million viewers, and things just weren't looking good for a second season, or even a full first season, despite a slight gain in viewers for the first episode. Episode five's drop to an embarassing 4.26 million sealed The Deep End's fate, and ABC quickly cancelled the series, which had steadily been named the fourth most watched series in its Thursday timeslot.
To Read More Click Here.