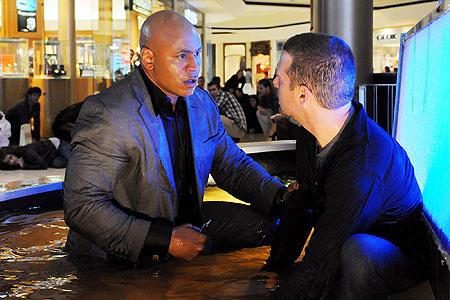 Last night's NCIS: Los Angeles didn't exactly gloss over the shocking abduction of Dom in the previous episode, but he remains missing, and life goes on. As does work.
For the agents, that meant stopping a potential chemical attack. Not small-time stuff. Our episode recap has the basic plot details. Below, TV Fanatic reviews "LD50" ...
Dead Marines found in a warehouse are not actually dead Marines, just guys posing as such. That will pique the interest of NCIS almost as much as the real thing.
Their cause of death? Poisoning from Botulinum, a lethal neurotoxin and potential bio-weapons agent (somewhat similar to the dirty bomb in play on last night's NCIS).
Sam and G.'s first lead? An elderly woman suffering from Alzheimer's. She was being manipulated by the dead Marine posers because she's a former military chemist.
To Read More Click Here