Tracy makes a comeback and she wants her old job as adviser to the governor of New York back.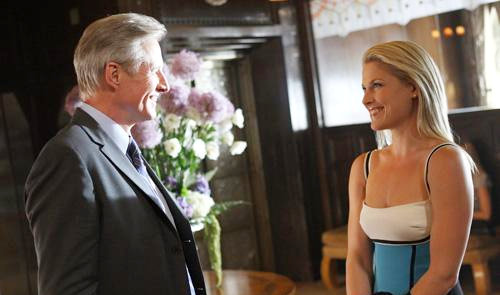 Next week on "Heroes", the character who possesses the ability to freeze anything she touches, will realize that she needs to make more of an impact.
Last week, Noah has promised Tracy that she would get back her life if she helps him in stopping the killing. As a proof of his seriousness, Noah hired the Haitian to erase Danko's memory of her.
Meanwhile, Angela is still struggling to keep Sylar underneath Nathan when he starts to have memories which aren't his. She tries to help the new "Nathan" to remember his past at the risk of him remembering too much. Also, as Hiro's life continues to hang in the balance, he distracts himself with saving the lives of others.
Called "Acceptance", the episode also highlights on Sam's encounter with HRG with the note that the latter may have changed his mind about the Carnival. It will air on Monday, October 5.