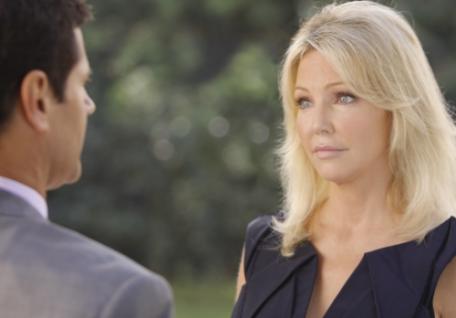 HAHAHA...
Forgive us, we're still laughing over Violet's storyline on this week's installment of Melrose Place.
As if we could take this character and the actress that plays her any less seriously, the episode "June" found her stalked by her step-brother; admitting to a long-time sexual affair with him; and then threatening him with a baseball bat after he randomly messed up Jonah's desk and and destroyed his camera.
It was hilarious stuff all around, though we doubt that the show was aiming for humor and viewer eye-rolling. Read through our detailed episode guide now and then find out what we actually enjoyed about the hour below...
To Read More Click here.