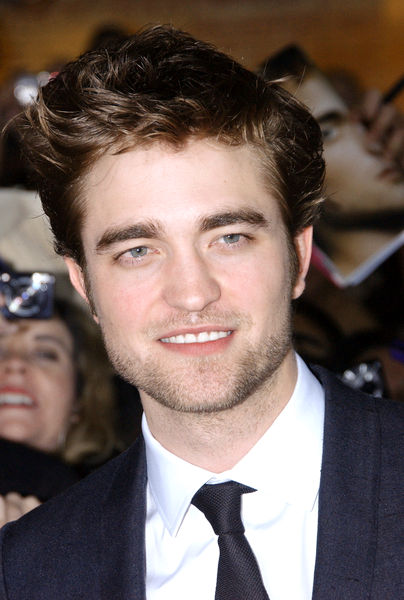 Few days before it opens wide in U.S. theaters on November 20, highly anticipated movie "The Twilight Saga's New Moon" has got its red carpet treatment. On Monday, November 16, the cast members for the second installment of vampire drama movie "Twilight" were seen coming to Westwood Village in California for its Los Angeles premiere.
One of the most awaited stars, Robert Pattinson, was seen showing up at the event in formal black and white outfit. As he arrived at the venue, he greeted his fans and gave some autographs. Additionally, his on-screen lover Kristen Stewart was seen hitting the red carpet in a striped dress. She was spotted taking a picture with the depicter of werewolf Jacob Black, Taylor Lautner, who opted to don a gray t-shirt matched with black outfit that night.
Arriving earlier than those three actors were other "New Moon" cast such as Kellan Lutz, Ashley Greene, Peter Facinelli, Nikki Reed, and Dakota Fanning. Meanwhile, among the celebrity guests were Jennifer Love Hewitt, Julianne Hough, and singer Joan Jett.
Few hours before the Los Angeles premiere was held, Summit Pictures had released two new clips from "The Twilight Saga's New Moon". The first clip was debuted at "The Ellen DeGeneres Show" in its November 16 episode and highlights the meeting of Robert Pattinson's Edward Cullen and Dakota Fanning's Jane at Volturi castle in Italy. On the same day, another snippet was shown at "The Jay Leno Show" and features Kristen Stewart's Bella Swan and Taylor Lautner's Jacob Black.
"New Moon" revolves around Bella who feels devastated after facing separation from her vampire lover Edward. However, her spirit is rekindled by her growing friendship with Jacob. Melissa Rosenberg wrote the script, while Chris Weitz directed the film.