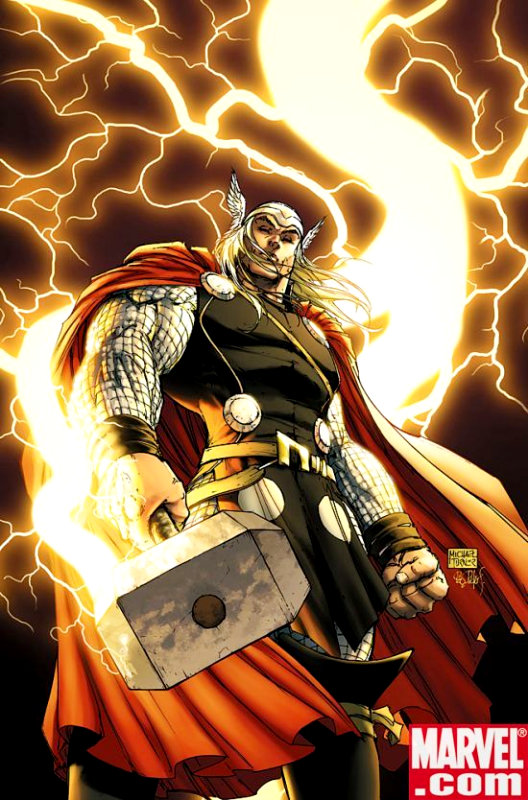 "Thor" will start shooting in early 2010, so claimed the president of production for Marvel Studio, Kevin Feige. In an interview with Movies Online at San Diego Comic-Con International2009, Feige gave one big update for the superhero movie, informing "We're about halfway through prep. We start filming in January."
The start of filming aside, Feige also revealed that he believes they are close to find the cast for other characters to join Chris Hemsworth, Tom Hiddleston and Natalie Portman. "Natalie Portman's on board which we've mentioned," he first noted about the actress who recently was announced to star as Thor's first love Jane Foster, before stating "I think we're nearing, closing in on Odins and Heindels and the Warriors Three which we're excited about."
About Hemsworth himself, Feige has nothing but praise. "We put a lot of people on video and one guy just kept popping out and it was Chris," he said. "You realize, regardless of what he's saying or how he's saying it, you're engaged with him. It's that movie star quality which I think he has. And, thankfully, he looks like Thor which is a good combination."
The studio topper gave credit to the movie director Kenneth Branagh and another film cast Tom Hiddleston, who plays as Loki, as well. Claiming to be very excited to see the result of the collaboration, he mentioned, "Kenneth is great and we've got Tom Hiddleston, we've got Chris Hemsworth who I can't wait until next year when we bring all of those guys out here."
"Thor" is an epic adventure that spans the Marvel Universe from present day Earth to the realm of Asgard. The story centers on Thor, a powerful but arrogant warrior, who is cast down to Earth and forced to live among humans after his reckless actions reignite an ancient war. He later learns what it takes to be a true hero when the most dangerous villain of his world sends the darkest forces of Asgard to invade Earth. Paramount Pictures is set to distribute it in U.S. theaters on May 20, 2011.