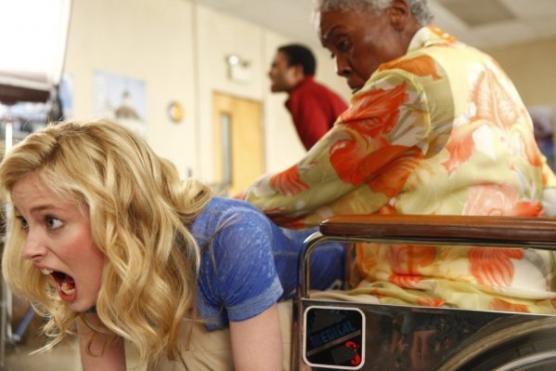 The final lines of Community almost saved what was one of its weaker episodes.
Jeff doesn't like Glee? He doesn't "see the appeal" at all? We disagree vehemently, but what a hilarious, timely swipe at another network's most popular new series.
But almost everything else about "Basic Genealogy" dragged on. Seriously, how many episodes will follow the exact same format? Someone in the group is faced with a problem. Jeff makes fun of them for it and doesn't care... only to have his conscience/Annie kick in and convince him otherwise.
Sorry, Jeff, but you're friends with these people. Please accept it so the episodes feel a little less formulamatic each week.
To Read More Click here.
If You Missed This Episode Watch It Here Online Now