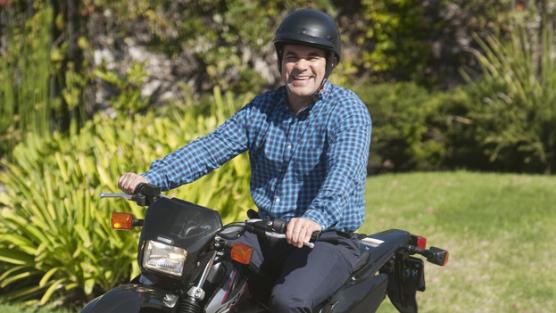 Maybe it's because Scrubs moved to Wednesday nights alongside Cougar Town, but I finally had a strange revelation last night. Bill Lawrence really did just move Scrubs to the suburbs.
The whole cast hoping in on a game like "gay traps?" Very reminiscent of the various games that J.D. and Turk would start around the office that would catch on.
Giving Grayson the nickname of small eyes and making little snide jokes about it throughout the episode? Very Scrubs. Oh and don't get us started about the blumpies. Luckily, all three jokes worked very well throughout the episode.
Don't get us wrong, as huge Scrubs fans, this isn't really us complaining. Just a casual observation. As far as Cougar Town episodes go, "Counting on You" was actually really good.
To Read More Click here.