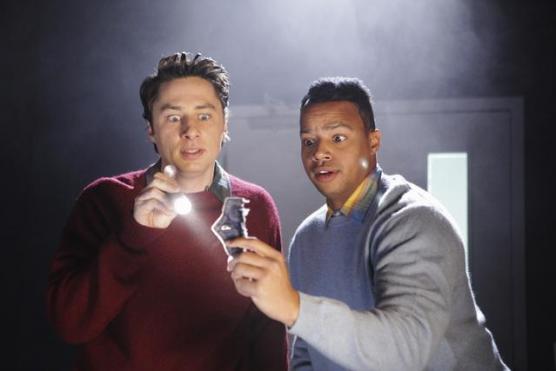 Oh J.D. said it best this week on Scrubs during his last day of teaching:
Turk: It's your last day of teaching, what do you want to do?
J.D.: I don't know, old friend. I've left so many times, I've come back so many times. Even I'm confused. I think we're going to have to sit this one out. | permalink
Really, how many goodbyes can one guy try to extract from us already. Just leave! All that aside, J.D. and Turk's plot this episode, "Our Mysteries" was actually fairly entertaining. The dream sequence of them as the interracial Hardy Boys and Turk's use of the magnifying glass provided some laugh out loud moments.
To Read More Click Here.