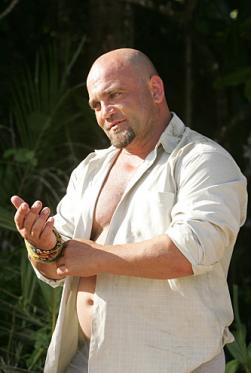 To the chagrin of many Survivor enthusiasts, Natalie White walked away with this season's grand prize.
How did TV Fanatic's loyal Survivor watcher feel about this development? Not great, but not as bothered as many other fans of the series. After watching Sunday night's finale, he wrote in with his take on the events:
Russell absolutely should have won. The people who take the game personally bother me. It really is JUST a game - but because it's so long and involves relationships, people treat it like real life. They can't distance themselves from it.
I've always wanted someone to stand up there and say: "I lied, I cheated, I beat you and you should crown me the winner because of it." I've always felt the jury would reward someone for honesty. I think that on many other seasons, Russell would have won, but he got a very personal jury this time.
However, I'm starting to think that Russell's perceived arrogance about his game is what did him in.