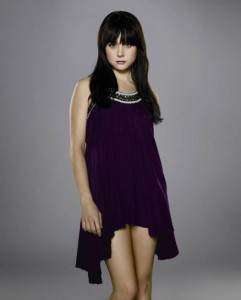 Caprica is back and it didn't hesitate to hold off answering what has been on fans minds since the show went on hiatus back in March. Cliffhangers are solved, surprises are sprung on us, and the fall of humanity becomes closer with each second.
The Ultimate Drug To Heal The Ultimate Pain
From television clips, we see that Graystone Industries is now in the hands of Tomas Vergis and Agent Durham is hot on the case of the S.T.O. car bomb. We are still in the dark of Amanda Graystone's fate, but it doesn't look good when seeing a disheveled Daniel Graystone, who has clearly hit rock bottom.
Graystone meets with the Ha'la'tha and the Guatrau with the aide of Joseph and Sam Adama. He offers the crime boss the cure for human grief'', which is basically the ability of recreating dead loved ones in the V-World, ala Zoe 2.0 and Tamera 2.0. The Guatrau tells Graystone he will think about it, but has Joseph stay behind to talk. The Guatrau asks for Joseph's true feelings on Graystone, which are that he doesn't like him and he thinks the tech Graystone talks of is a disgrace. Nonetheless, the Guatrau is interested and selects Joseph as the overseer of the project and promotes him to a higher rank (which I have no clue of the title).
To Read More Click Here.