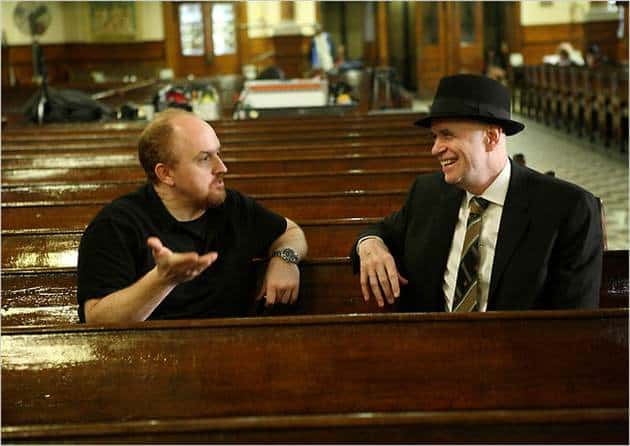 Religion is a very touchy subject. Many people think many different things about religion. It's good for some, bad for others and other others can take it or leave it. What was refreshing about tonight's Louie is that he didn't have anything particularly positive or negative to say about religion other than pointing out how some commandments have some messed up priorities. The whole episode was about his experience with it, which I then interpreted as a fairly negative experience.
The best part of this episode, hands down, was Tom Noonan's performance as Dr. Haverford. His scene takes place in 1977 with Louie in catholic school. Haverford is brought in by the teacher to explain the crucifixion from a 'medical standpoint.'
To Read More Click Here.