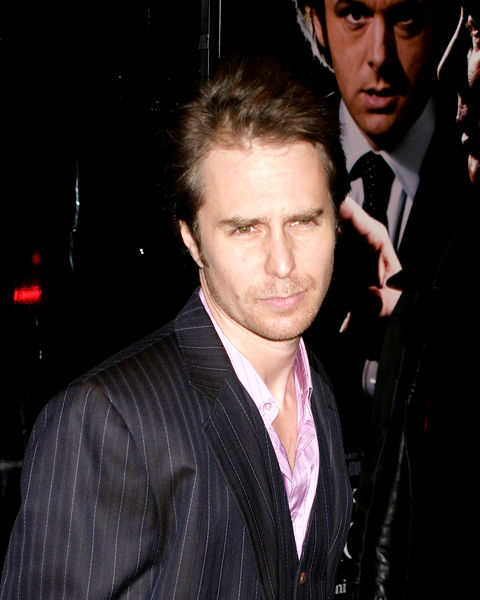 One of Tony Stark's nemeses, Justin Hammer, is getting a redesign in "Iron Man 2". When attending the Tribeca Film Festival for his science-fiction thriller "Moon" debut, the actor who has been billed to play Hammer, Sam Rockwell, shared a bit of insight into director Jon Favreau's approach to the character with MTV News.
Addressing the difference of the character in the movie and the comics, the 40-year-old explained that unlike the comic books wherein Hammer is portrayed as a white-haired and geriatric rival industrialist of Tony Stark, the movie will see him in his younger year. "They wanted to go with a rival for Tony Stark who is closer to his age," he reasoned on the new look, "and make him American."
Furthermore, Rockwell stated that though his character will be younger, it doesn't mean that he will be seen suiting up and flying through the air to battle Stark's Iron Man. He went on to say his character would serve as a rival in terms of influence, prestige and social power. "My character is the brains, not the brawn," Rockwell insisted.
More on "Iron Man 2" update, the Charley Ford of "The Assassination of Jesse James by the Coward Robert Ford" unveiled that there is a lot of improvisation going on in the production of this "Iron Man" sequel. Additionally, he mentioned that the improv. came from the spontaneity among the cast members.
To be directed by Jon Favreau, "Iron Man 2" has "Tropic Thunder" co-scribbler Justin Theroux attached to pen the story. It stars once again Robert Downey Jr. as the superhero in armored iron suit. Don Cheadle, Gwyneth Paltrow, Scarlett Johansson and Mickey Rourke are among the actors hired as well. Scheduled to be released in U.S. theaters on May 7, 2010, it has kicked off principal photography on April 6.