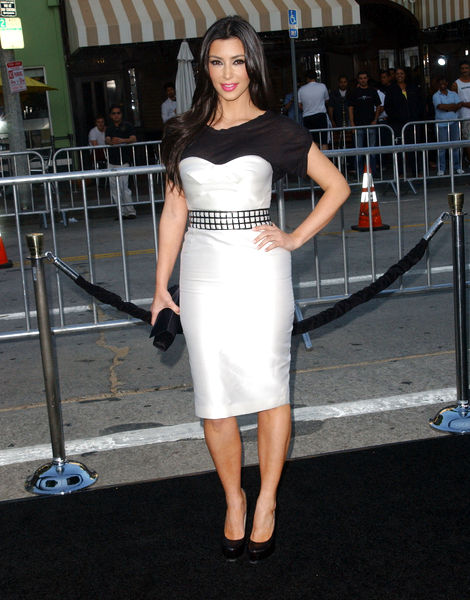 Accompanying her pregnant sister Kourtney Kardashian to shop for baby gear, Kim Kardashian has embraced her maternal instinct and said that she too wants to have a baby. In a post on her official blog, the socialite wrote "I want a baby!!!! OK, so maybe not right now, but I can't wait to be an aunt!"
Dishing on her and Kourtney's shopping day, Kim detailed in her post, "Kourtney and I went baby shopping last week! It's really fun but we you have to stay neutral when you're shopping for a baby and you don't know what the sex of the baby is!" She then added, "I found that really hard ... I just wanted to shop for pink or blue, haha! I want Kourt and Scott to find out already!!"
Kourtney Kardashian is currently pregnant with her on-again boyfriend Scott Disick's baby. She is expected to give birth around Christmas. Previously the expectant reality TV star has stated that she doesn't know if she'll find out the sex of her baby. "I'll probably find out, but I haven't decided for sure," so she claimed.
Kourtney also revealed that she and Scott have not yet decided on a name for their upcoming first child. "I don't have any names that I'm crazy about yet," she said. "I just got a name book that Scott's parents sent me."