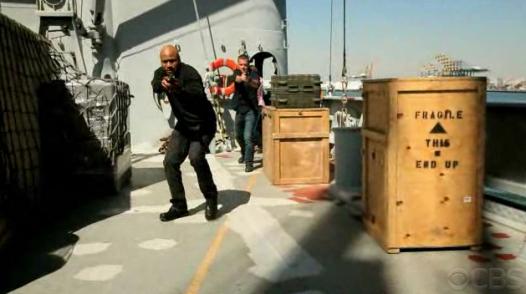 The aftermath of Dom's death continued to play out last night on NCIS: Los Angeles, as the team hunted down a terrorist leader and Hetty prepared to resign her post.
It was a solid episode and a smart move to continue the arc of Agent Vaile's abduction/murder even though he is no longer with us. It resonates much more this way.
Standalone episodes work, especially with the action sequences of this show, but with "Missing," "Found" and last night's "Hunted," NCIS: L.A. really found its footing.
Like its parent series (see our NCIS review from earlier), L.A. benefits from ongoing arcs that not only keep fans invested but show different sides to the characters.
In "Hunted," our team investigates after a prisoner is being transferred via private jet and somehow escapes, thanks to a shootout. This isn't just any prisoner, either.
It's Keshewar, the terrorist leader Dom's captors wanted in exchange for him.
To Read More Click Here.