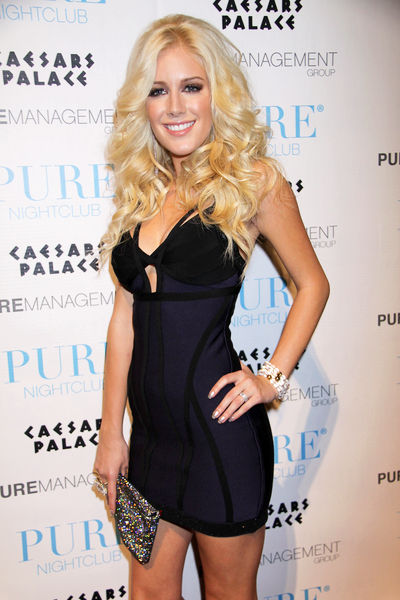 Newlywed Heidi Montag reportedly is in talks with Playboy magazine to pose for some racy photos to be featured in the future issue of the men's magazine. Life and Style magazine, which is the first to run the story, cites an insider as claiming, Heidi "wants to do it. It's just a matter of working out the details."
It has been reported that Heidi won't be photographed naked for the print media. She, instead, will only do some raunchy poses.
Heidi's reality TV star husband Spencer Pratt, in the meantime, is said encouraging her to seal the deal. Greater than that, he even helps working on a deal that could earn her $500,000 in payment.
Neither Heidi nor Spencer has commented on the report. Their people also haven't given public statement if the news is true or not.