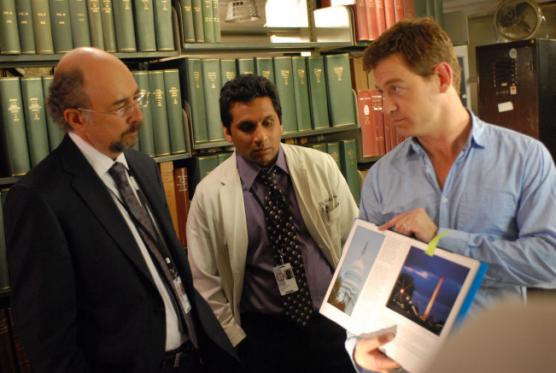 We were impressed by the new Fox show Past Life. On this week's pilot episode, Kate and Price solve an old murder and abduction case involving two missing girls. They are able to use a young boy's past life experiences to help solve a murder and find a missing girl.
We love the premise of this show. Reincarnation used to help bring a murderer to justice. What an awesome concept! Justice for the dead in such a radical and exciting way! I just hope there isn't someone in my head waiting for help!!!
Have to admit, the visions of Rachel's murder were a bit on the creepy side and hard to watch. Poor Noah, having to live out being murdered over and over like you don't have enough to deal with as a teenager!
Thankfully Kate and detective Price are there to help. Kate is not your average psychologist; she is one that believes in using these past life experiences to solve crimes. She is a believer, of all that might be unexplainable.
To Read More Click Here