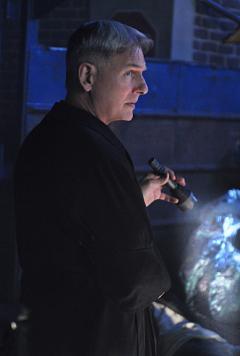 The tone of last night's NCIS was more lighthearted than recent weeks. At times, it even bordered on funny. By and large, it worked well, even if we felt a bit less engaged at times.
What began as an investigation of an illegal trucking operation turned into much more. Check out our episode recap for the plot details. Now, here's our review of "Jack Knife" ...
Damon Werth was a Marine who suffered steroid-induced psychoses a few seasons ago. He shows up at Gibbs' house when another ex-Marine, Nick Heatherton, turns up dead.
Ducky suggested Gibbs felt responsible for Damon after saving his life then. This was evident as Gibbs went out of his way to work the case, even if it was the FBI's jurisdiction.
That meant bringing on board old friend/adversary FBI Agent Tobias Fornell (Joe Spano), who had more than one comedic exchange with Gibbs (and slept with his wife once).
To Read More Click Here