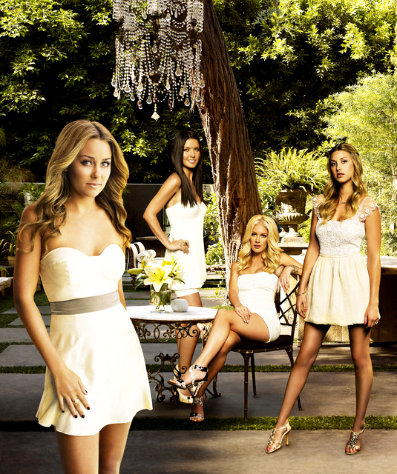 When "The Hills" wind down later this year, it may not be the end of the friends' journey. There are whispers that the MTV series will stretch for another season after its pivotal character, Lauren Conrad, leaves.
L.A. Times point out to an insider who informs them about a plan to continue "The Hills" with the remaining cast, Heidi Montag, Spencer Pratt, Audrina Patridge and Brody Jenner. The network is reportedly "seriously considering" to have them together in a show, which is not yet known whether to be a sixth season or a brand new show.
Lauren Conrad's last episodes will air on MTV starting March 30. Executive producer Liz Gately told L.A. Times, "Fans first fell in love with Lauren when she was just 17 years old and a high school senior in Laguna Beach. For the five years that followed, Lauren allowed MTV to follow every aspect of her incredible journey in life. We watched her grow into an adult on 'The Hills,' from her first real love to finding a career in fashion to difficult times when friendships unraveled. It is bittersweet, but I understand why she is saying goodbye."