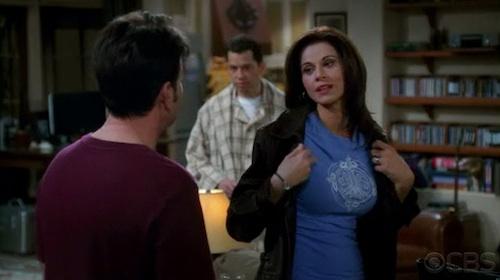 We're going to start off this review of Two and a Half Men by stating we're unbelivably thrilled that it looks like the demise of the Charlie and Chelsea relationship. While we're not expecting Charlie to remain single forever and the show to keep the same formula, he needs to be with someone that keeps the show entertaining. Rose, anyone?
That said, the ending of Charlie's painful relationship still didn't make "Aye, Aye Captain" one of the strongest of the season. Sure the episode had Berta, Jake and Evelyn all hopping in with great jokes to support Charlie and Alan, but the episode was still much too serious and relationshipy.
We have gone seven season without seeing Charlie Sheen's terrible attempt at acting while crying and we could have gone seven more (if Sheen's felony charges don't stop that). We'll be a little forgiving because, as we started off this review, the relationship ended and our showcan hopefully return to its working formula.
To Read More Click Here
If You Missed This Episode Watch It Here Online Now