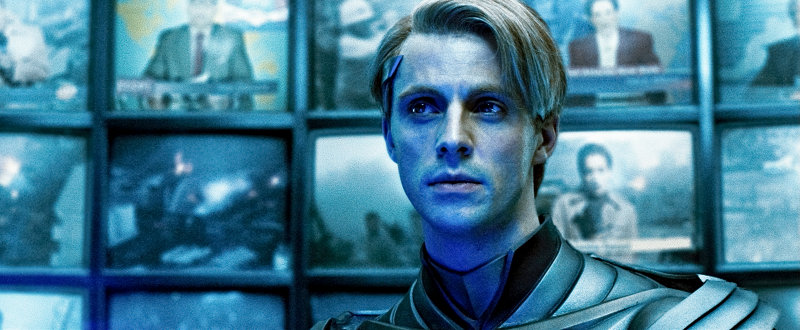 Continuing the exposure of six "Watchmen" exclusive clip montages on NBC, the third character profile video from the action fantasy movie has been unraveled. This latest montage, which got screen time on March 4 during the airing of "Ghost Hunters International" on SCI FI, highlights on costumed-hero Ozymandias.
The short compilation of clips revealed that right before retiring, Ozymandias, who is also known as Adrian Veidt, exposes his secret identity to public. He then builds a financial empire based around his past as a costumed hero. Still, the character which is described to be "The World's Smartest Man", is determined to do true good in the world.
Prior to the outing of this Ozymandias' character profile video, the exclusive clip montage of Dr. Manhattan and Rorschach have been released. Meanwhile, the Nite Owl, Silk Spectre II and The Comedian montages will come out March 5, Nite Owl during "Battlestar Galactica" on SCI FI, Silk Spectre II during "Burn Notice" on USA Network and The Comedian during "30 Rock" on NBC.
"Watchmen" centers on vigilante Rorschach as he investigates the murder of a former hero and comes across a plot to discredit and murder various heroes from which he discovers a far wider-ranging conspiracy involving his colleagues' past which could completely change the course of history. The live-action film starring Jackie Earle Haley, Billy Crudup, Jeffrey Dean Morgan, Matthew Goode, Patrick Wilson, Malin Akerman, and others, will hit the U.S. big screen on March 6.