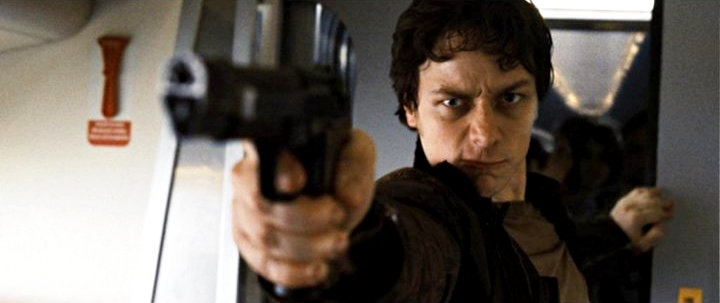 While many were surprised by the picking up of "Pooh's Heffalump Movie" co-writer Evan Spiliotopoulos as "Wanted 2" scribe, creator Mark Millar thinks that Spiliotopoulos is the perfect man for the job. The comic book writer has come in defense of Spiliotopoulos, writing in his Millar World forum, "Never listen to any commentators as they never know anything about who's coming back, etc."
"It's just speculation and 99% of the time these guys don't have access to the people who know," he continued blasting the negative comments of the newly-appointed writer. "Wanted 2 is being made in a very tight circle at the moment. As a producer on the thing, I'm excited. I know who's in it and after doing 342 million at the box office we have series money to spend on everything from cast to crew to script."
Millar, in the end, explained what is really behind the hiring of Spiliotopoulos. "This guy is supposed to be really good," he noted explaining that Spiliotopoulos could deliver a great action script. "He did a GREAT action script recently (on an unproduced movie) and that's what got him this gig."
"Wanted 2" has director Timur Bekmambetov, who helmed the first film, attached to direct this "Wanted (2008)" sequel. Marc E. Platt and Jim Lemley will serve as producers, while Universal Pictures production executive Jeff Kirschenbaum is to oversee the project. It is still unclear if James McAvoy will return to reprise his role as Wesley Gibson, but words are, the producers are trying to get him back.